STEEL INDUSTRY
Pickling Line Rubber Roller / Galvanising Line Rubber Roller / Colour Coated Line Rubber Roller / CTL Rubber Roller
---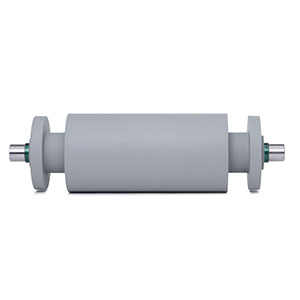 Vintex Rollers is leading manufacturer and exporter of premium quality rubber roller for steel industry. Using finest raw material, advanced technology and latest machines. Our Rubber Rollers are resistant to various Chemicals, Solvents and Acids like HCL, H2SO4 etc.
Vintex Rollers has different grade options for Steel Industry Rubber Rollers like Neoprene, Hypolone, PU and Tungston Carbide Coating.
Our Specialisation: Applicator Roller with PU rubber coating for Colour Coating Line, hardness range from 45 to 60 shore A.
We customize Rubber Rollers for
COLD ROLLED STEEL (CR Sheet)
Pickling Line
Galvanizing Line
CTL (Cut To Length)
Colour Coating Line
Types of Rubber Rollers manufactured by us
Squeeze Rolls
Steering Rolls
Deflector Rolls
Snubber Rolls
Pinch Rolls
Idle Rolls
Specifications of product
Product offered
Type
Hardness
Series
Application & Features
Concentricity
OD
Length
VINSPL™
ST series
Steel Industry
50°-100°
VINSPL-ST/N500, VINSPL-ST/H600, VINSPL-ST/PU700, VINSPL-ST/TC

High Dynamic Abrasive Properties
Resistant to Chemicals
Resistant to High Temperature
Highly resistant to Acids in CGL line and Pickling Line
Resistant to Chromatic Acids

≤0.03
±0.05
±0.1