SOLVENTLESS LAMINATION RUBBER ROLLER
Transfer Roller/ Metering Roller/ Coating Roller/ Nip Roller
---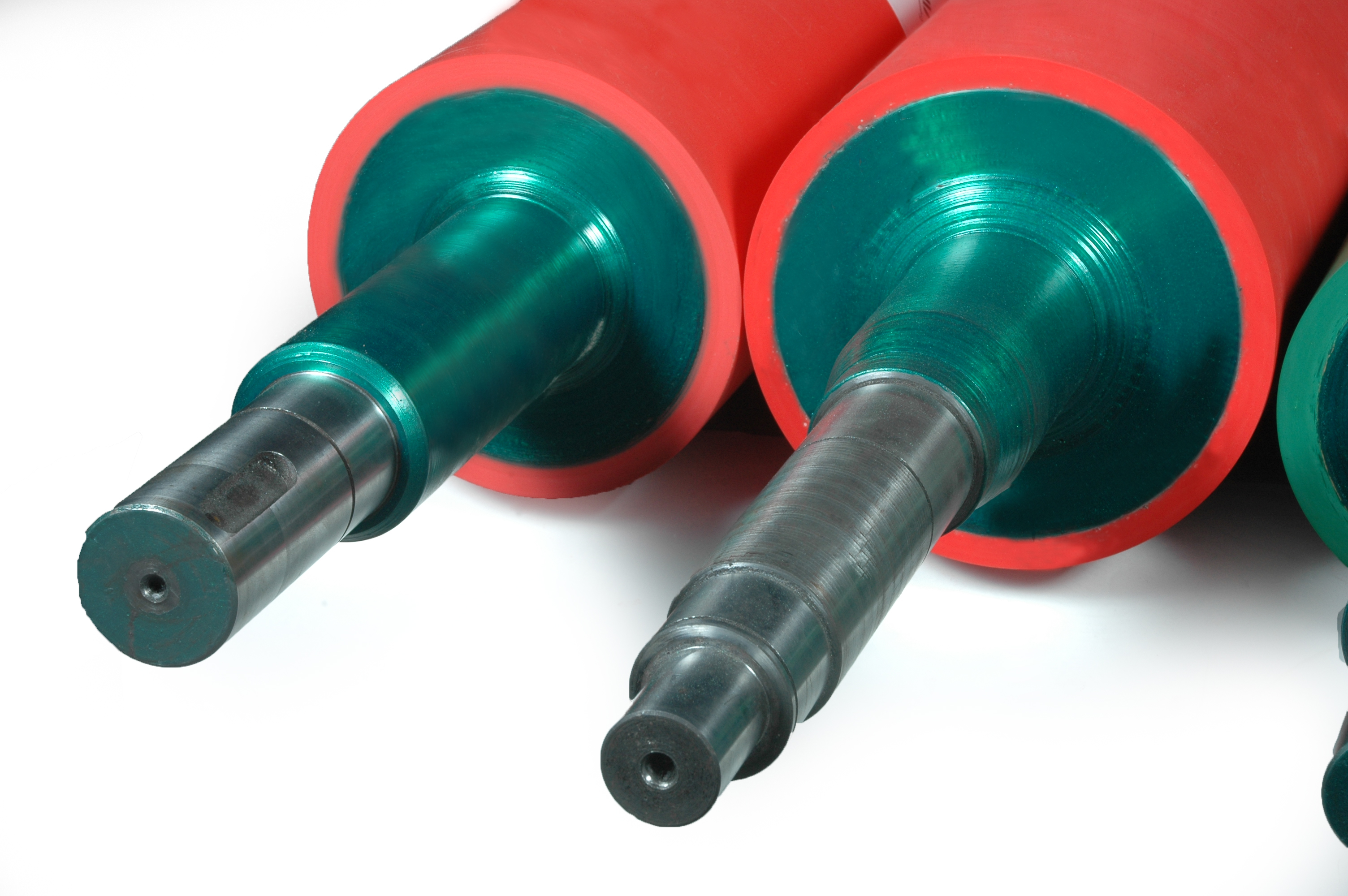 Vintex Rollers customize VINSOL™ series of compounds especially for Solventless Lamination Rubber Rollers for plastic and flexible packaging industry. They are made of finest quality polymers that possess excellent chemical resistance & durability, retaining their shape for a long period of time.
Our Solventless Lamination Rubber Rollers / Sleeves have extraordinary performance and are highly solvent resistant against various adverse effects.
Vintex Rollers manufactures customized Solventless lamination rubber rollers / Sleeves for their application in Solventless lamination machines like Nordmeccanica, Comexi, Uflex, Expert, Kohli,Pelican, Bobst and many more.
The performance of rubber depends upon the formulation of chemicals to maintain stability, strength and uniformity, thus to attain these features in the product. We have launched a superior glade called "VINSOL™-NG" compound.
VINSOL™-NG : Transfer Roller / Coating Roller/ Coating Sleeves
VINLAM™-HSAB: Nip Roller (Both Coating and Winding Side)
---
PRODUCT PARAMETER
Hardness- 80°-97° Shore A
Concentricity-≤0.05
O D – ±0.05
Length: – ±0.05